Porsche Classic Tool Roll for 924, 944 and 968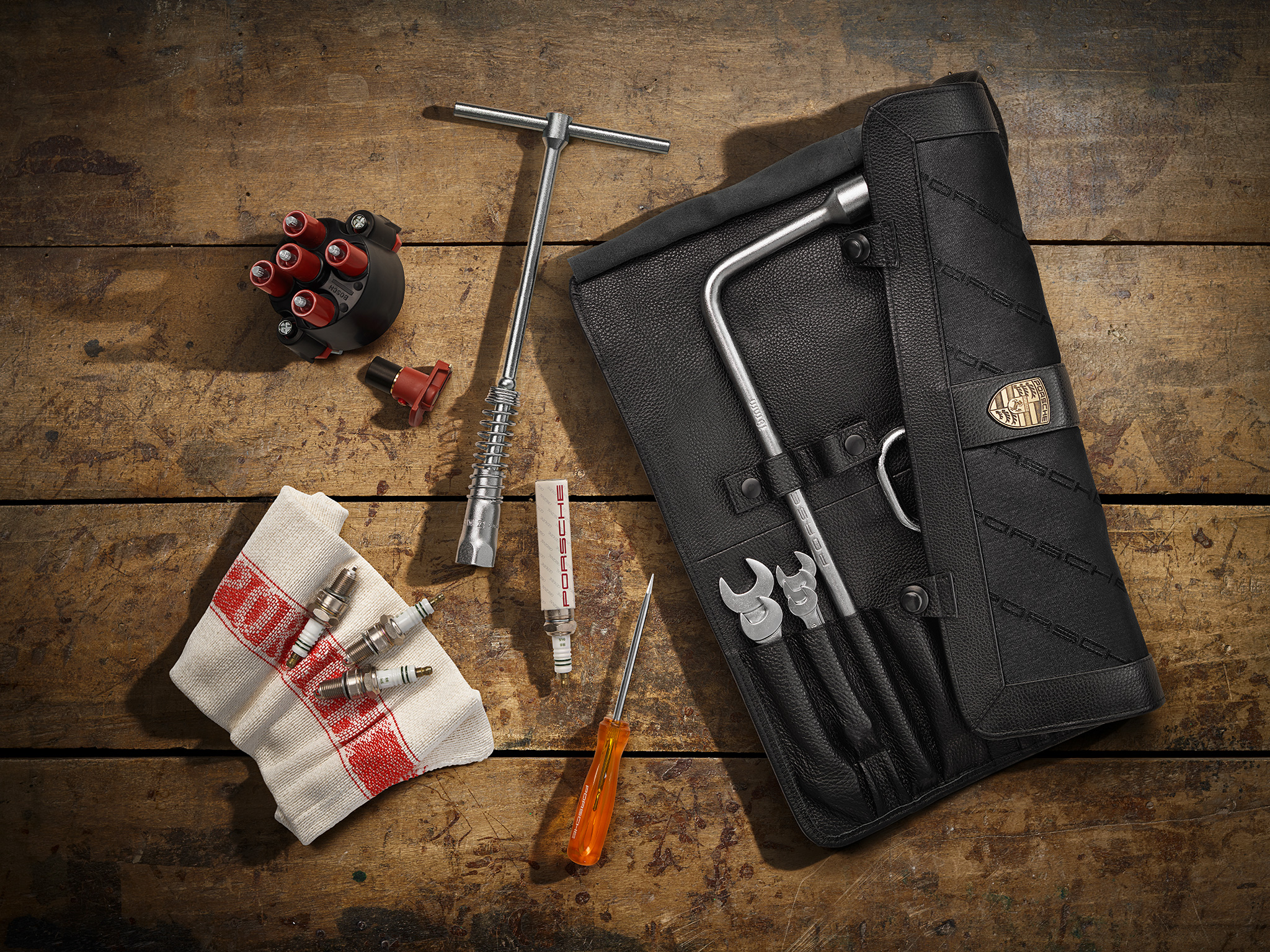 Porsche Classic Tool Roll for 924, 944 and 968
The Porsche Classic Tool Roll for your Porsche 924, 944 and 968.
The tool roll is made from rapport fabric, which was typical for all Porsche models from the transaxle era. The center of the roll is adorned with the new edition of the characteristic Porsche Crest from the glove compartment latch of the early 924 and 944 models.
The contents have been reconstructed based on the original tool roll and reissued with the help of the technical drawings of the tools from the original supplier from that time. As a final flourish, the Porsche Classic experts have given the roll some technical and visual upgrades and also added some extra useful tools.
Contents:
- Double open-ended wrenches 8x9, 10x11, 12x13, 14x15, 17x19
- Wheel nut wrench
- Towing lug
- Pliers
- Phillips screwdriver PH2
- Flat-head screwdriver
- Allen key for emergency operation of seat
- Brass test lamp
- Five safety fuses
- Hook for the locking wheel nut cover
- Porsche cleaning cloth
Article no. PCG94472110