Porsche Classic Tool Roll for 356 Carrera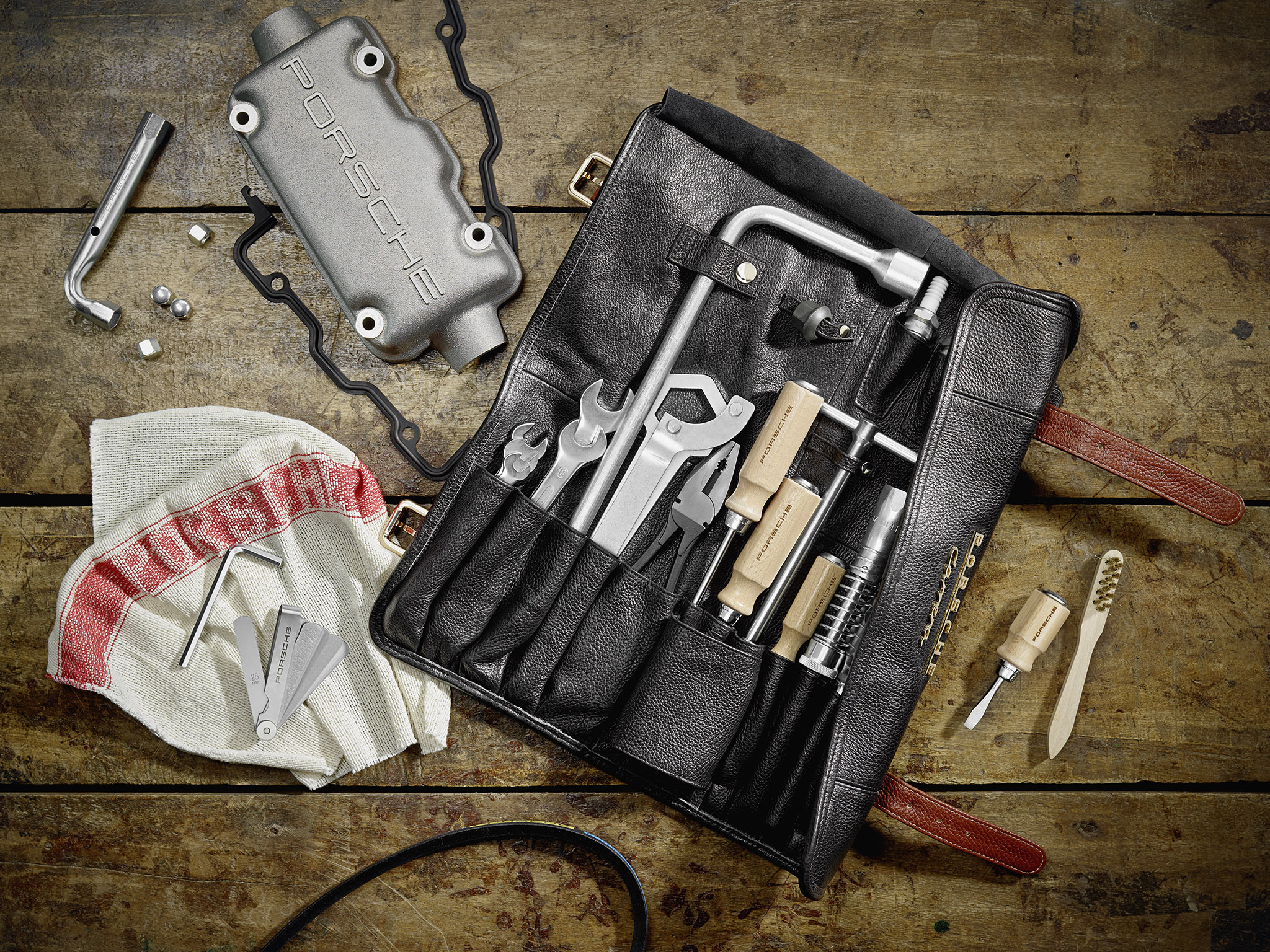 Porsche Classic Tool Roll for 356 Carrera
The Porsche Classic 356 Carrera Tool Roll.
While the original was made of synthetic leather, the impressive new edition of the tool roll for the 356 Carrera is finished in extremely high-quality leather. Just like the tool roll for the other 356 models, the version for the Carrera also has brown leather straps for closing the roll. These straps are reminiscent of the spare tire strap in the luggage compartment of the 356 and the two lines of golden lettering were embossed in the same design as the lettering on the rear of the vehicle. As the Carrera engine has a dual ignition system, the tool roll includes two slots for the spark plugs. Whether you're driving round town, circuit racing or competing in a rally – you can equip the tool roll with the right spark plugs for you.
The tool roll is not just intended for the 356 Carrera – it can be used with all models driven by the "Fuhrmann" engine, such as the 550 Spyder, 718 or 904 racing cars.
This tool roll contains the following tools:
- Double open-ended wrenches 8x9 & 10x11 & 12x13
- Double open-ended wrenches 14x15 & 17x19
- Wheel nut wrench
- Holding tool for V-belt pulley
- Combination pliers
- Screwdriver
- Phillips screwdriver
- Flexible head socket wrench
- Pull-off lever for hub cap
- Spark plug wrench
- Spark plug ratchet wrench
- Stubby screwdriver
- Feeler gauge
- Angle wrench
- Hexagon socket wrench
- V-belt
- Wheel nut
- Brush
- Cleaning cloth
Article no. PCG54772110